Vic Vankus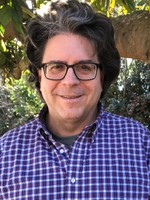 Director National Seed Laboratory
5675 Riggins Mill Road
Dry Branch, GA 31020
TEL: (478) 751-6656
Email: victor.vankus@usda.gov
Biography:
I serve as the Director of the USFS National Seed Laboratory and have been a Botanist and Certified Seed Analyst with agency for more than 30 years. I manage the service testing, quality management, and germplasm conservation programs at the NSL. I provide technical assistance and training on all aspects of tree, shrub, and native plant seed management including seed collection, processing, storage, testing, and germination to nursery managers, restoration specialists, seed producers, and others.
I'm active in both the Association of Official Seed Analysts and the International Seed Testing Association having served in several leadership roles including the AOSA Board of Directors, Chairman of the Seed Technology research journal business committee and co-chair of the Conservation, Reclamation, Tree and Shrub seed research committee and vice-chair of the ISTA Forest Tree and Shrub committee. I developed many of the methods for tetrazolium and germination testing of tree and shrub seed currently found in the AOSA Rules and other handbooks.
I've worked with landscape scale restoration initiatives across the US for the past 20 years supporting native seed and plant production, research, and the implementation of the National Seed Strategy. I'm currently developing methods and management practices for storing, germinating and testing seed of native species.
I received my BS in Botany from Eastern Illinois University (1988) and an MBA from Georgia College and State University (1995). Certified Seed Analyst (AOSA).
Document Actions