R Kasten "Kas" Dumroese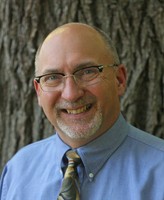 Research Plant Physiologist
USDA Forest Service
Rocky Mountain Research Station
1221 South Main Street
Moscow, ID 83843
USA
TEL: 208.883.2324
FAX: 208.883.2318
Read more about me.
Search my Forest Service publications (2001 to current) at Treesearch.
Search my earlier (pre-2001) publications at ResearchGate.
Biography:
I received my BSc in Forestry Management, with a minor in forest soils, from Michigan Technological University in Houghton in 1984. From 1984 through 2001 I was associated with the University of Idaho. I received my MSc in Forest Resources (nursery emphasis) in 1986 and my PhD in 1996. I've spent my career working in and around nurseries. During my 17-year stint at the University of Idaho, I was fortunate to work in a production nursery that also had a research emphasis. That unique combination forced me to look at nursery production problems from the standpoint of both a researcher and a grower—and that's the way I am still looking at "unsolved opportunities" in the nursery.
In 2001 I joined the USDA Forest Service as a research plant physiologist. I currently work as a senior scientist in the Maintaining Resilient Dryland Ecosystems Science Program of the Rocky Mountain Research Station. My research focuses on improving propagation techniques for a variety of native plants, and applied nursery research to remove bottlenecks to production efficiency and plant quality. In 2000, I initiated the Native Plants Journal and served as the editor-in-chief for 15 years. The Native Plants Journal is published three times each year and is an eclectic blend of refereed and technical articles.
Document Actions