Jeremiah R Pinto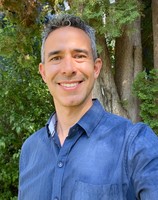 Research Plant Physiologist
Tribal Nursery Specialist
USDA Forest Service
Rocky Mountain Research Station
1221 S. Main St.
Moscow, ID 83843
USA
TEL: 208-883-2352
FAX: 208-883-2318
E-mail: jeremiah.pinto@usda.gov
Background
Jeremy's interest in the natural world came from his father, a now retired high school biology teacher. Throughout school he pursued the biological and natural sciences while picking up seasonal work with the Forest Service. His early forestry work included habitat improvement, prescribed fire, wildlife, wildland fire, and forest health. Graduate school provided an opportunity and segue into his current career of nursery and outplanting research. Additionally, Jeremy maintains connection to his Native American background working as a technical nursery liaison to Indigenous peoples across the US, Canada, and Mexico.

Education
PhD, 2009, Natural Resources, University of Idaho, Moscow, ID
MSc, 2005, Forest Resources, University of Idaho, Moscow, ID
BSc, 1999, Biology, University of New Mexico, Albuquerque, NM

Research Interests

Forest and native plant nursery propagation, outplanting, and establishment including biophysical and physiological limitations and adaptations within each system.

Technology Transfer


The Intertribal Nursery Council is a USDA Forest Service managed, tribally guided, organization for advancing the interests of native peoples involved with plant production in nurseries. Key issues include technology transfer and sharing, conservation education, preservation of traditional ecological knowledge, reforestation, restoration, and nursery training. The Council meets annually, holding information sharing meetings and nursery training workshops.
Document Actions